A pod and capsule for everyone.
The complete selection no matter your machine.
Nitrogen filled. Ultimate freshness.
Enjoy the taste of an Italian espresso at home.
Italy's iconic coffee since 1890.
From the fountain steps to your front door step.
Italian roasted goodness.
This is Italy's cafe coffee to be enjoyed from the comfort of your home. We aim to provide the most complete coffee experience no matter your brewing method. Our signature blends are available across coffee beans, ground coffee and the complete range of pods and capsules including biodegradeable and compostable options.
Already have a machine? Our coffee pods and capsules are compatible with most popular brands including Nespresso, Dolce Gusto and the traditional ESE pod. New to pods and capsules? Our EP Capsule Machines are made in Italy and are backed by a 12 month warranty.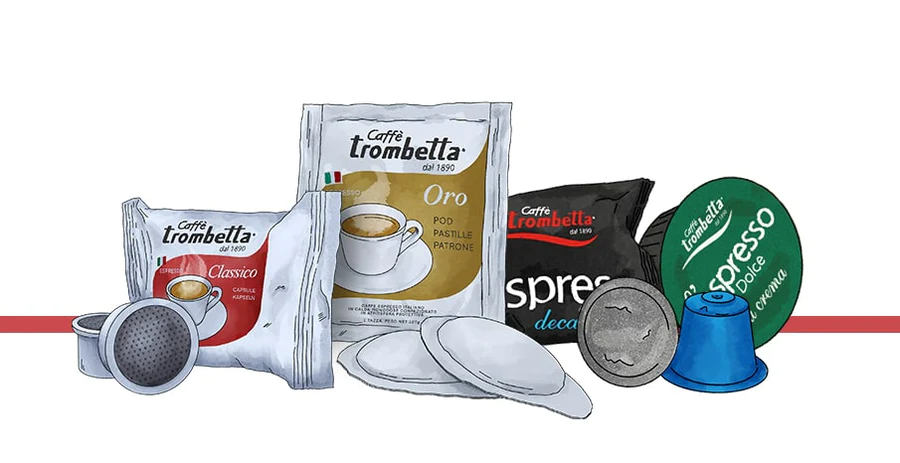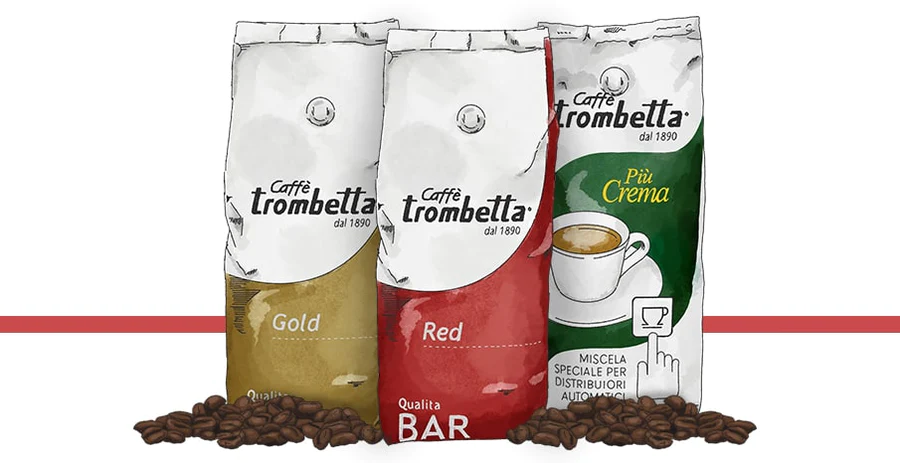 The perfect crema. Everytime.
Meet our Coffee Machines.
Whether it's for home, or the office, our coffee machines will keep you caffeinated.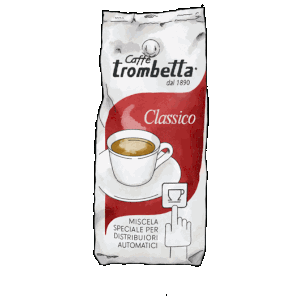 Pick Your Coffee.
Pods, capsules, beans, however you like it. Choose your favourite style or maybe variety is more your thing.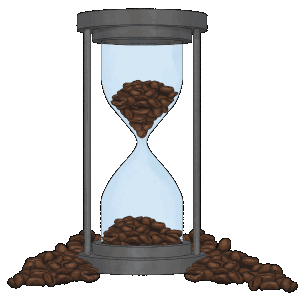 Choose Your Frequency.
Daily, weekly, monthly, you tell us. We will send your coffee as often as you like. And of course, you can change it up when you need.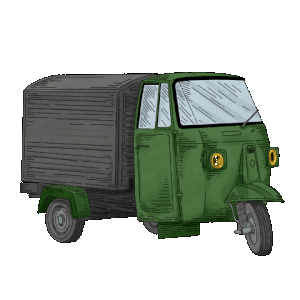 Get Free Delivery.
Metro or regional? We deliver Australia-wide Monday-Friday. And you'll receive tracking so you can look out for your parcel.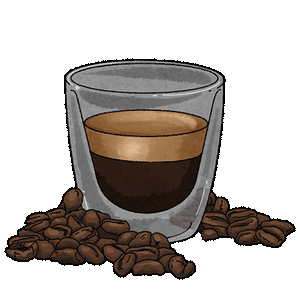 Endless Flexibility.
Need to switch it up? Coffee type, frequency or anything else. Change any of your preferences in your account page.
Brewed in Italian history.
Caffè Trombetta was born and raised alongside the cobblestone streets of Rome in 1890 when Vittorio Trombetta opened a café nearby the famous Termini Station.
Testimonials

We have been using Perth Coffee Worx for quite a few years now we have found the taste of the coffee and the freshness to be exceptional and the service Perry provides is top quality
Tony

Exceptional service and fantastic coffee. Perth Coffee Worx delivers to my home without any additional charges and the quality of the coffee is first class. Both myself and my wife are European and we enjoy a really nice Italian style coffee.
Steve

I have been drinking Caffe Trombetta coffee for the past five years. I buy 1kg bags of coffee beans – Piu Crema Blend and also I buy Nespresso Compatible pods of the same blend.. The coffee is always fresh and tasty and it makes the best crema. I order the coffee through Perth Coffee Worx and their level of service is exceptional. They deliver to my home without additional charges. The coffee is of very high quality and is packaged in such a way to maintain it's freshness. I have no hesitation in recommending both the coffee and the company.
Ross

Perry and the team at Perth Coffee Worx provided excellent service. Whenever I needed coffee, it was delivered within the day. Fantastic coffee and company.
Mario

I am Italian and I have been looking for a coffee that would emulate the smoothness of real Italian coffee. Finally I found Caffe Trombetta and I now purchase it through Perth Coffee Worx. They offer me a prompt delivery without any charges and I get the coffee at wholesale pricing. I would definitely recommend both the coffee and the coffee company.
Ivo